Tens of Millions Left Hungry Amidst the COVID-19 Pandemic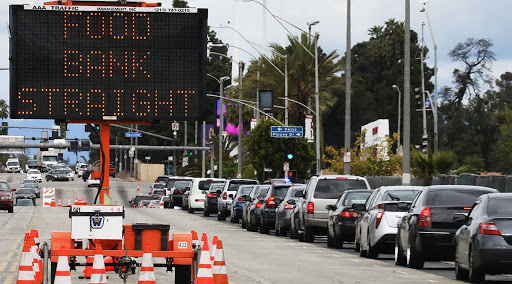 Before the COVID-19 pandemic, over 35 million people and 10 million children already struggled with food insecurity or having inadequate funds to eat in America. Right now, the issue of hunger has skyrocketed to affect certainly more than 50 million people and a predicted 17 million children as well especially given remote learning circumstances where children can't rely on free school lunches and meals. As previously illustrated, hunger in our country is a growing issue that needs to be addressed immediately.
These alarming statistics are can be explained by research by the Food Research and Action Center. The FRAC found that women this past year were more likely to experience job loss during the recession due to COVID-19. The mass job loss has made women and their children especially more susceptible to food insecurity. This is due to the higher likelihood of experiencing job loss during an economic recession as opposed to men. Luis Guardia, president of the FRAC comments about these devastating statistics, "COVID-19 has dramatically increased the number of hungry households in all corners of the country in just a matter of months." 
As bad as this situation seems, a report by the FRAC titled, Not Enough to Eat: COVID-19 Deepens America's Hunger Crisis acknowledges the important role of our American Food Banks. The FRAC finds that American families struggling to put food on the table would be far worse off if not for federal nutrition programs like USDA and SNAP. 
We can only hope the issues COVID-19 has brought upon our countries such as poverty and hunger can improve, and the rollout of vaccines can help people return to work this year provided that the American people still persist to mask-up and social distance.