Manhasset COVID-19 Scandal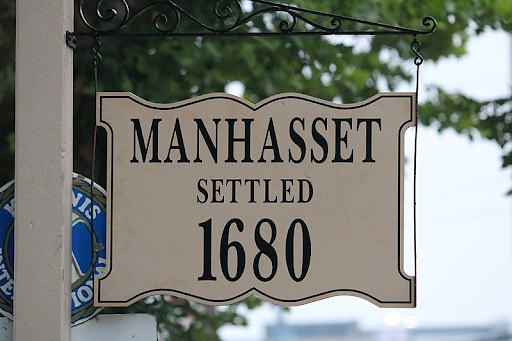 I don't follow football. I'm not really into it. All I knew was that the teams playing against each other were not teams my father was rooting for, so I didn't pay attention. We got lots of yummy food, and that was all I cared about.
But, as all things do, it turned to something new. Super Bowl weekend comes with Super Bowl parties and Super Bowl parties are not Covid friendly. And where I live, there were a lot of Super Bowl parties.
You'd think they'd learn their lesson. This is not the first time a party has resulted in positive cases. But this is the first time they resulted in something this extreme, with consequences that should not have been this predictable.
"I'm not surprised," A Manhasset resident states, "I expected this to happen a lot sooner."
We start with an asymptomatic case. A kid completely unaware they have it attends a Super Bowl party. These parties are fine, no one really cares, and the masks and distancing disappear. One case turns to many and when they attend other parties, the numbers rise.
"They should know in a pandemic 40 people in a basement," A Manhasset parent tells me, "I get it. Everyone is sick of it. But get together in a small group. Be safe. Keep these connections safe."
One week later, it's break. February break and the seniors have been planning their trip for months. Covid has stopped their original plans of travelling to the Bahamas, but it's senior year. They deserve something. They plan the trip to Florida, getting tested before leaving and before coming home, all while being safe and socially distanced. Our seniors at the parties get tested, all ready to get the warmth and sun, and receive the positive. The brakes come to a screeching halt.
38 kids have tested positive because of these parties during winter break. At the most recent count, that number is in the forties.
All of the seniors exposed spent their vacations at home while the remaining members of the class attempted to retain some form of normalcy in these crazy times. And, as unfortunate as it is to miss out on a fun senior trip, it is not the worst consequence of these super spreader parties. 
Due to the outbreak, the Manhasset schools remained virtual the week following the break. All in-school activities were canceled, including sports. Meaning that Super Bowl weekend was the end of the winter sports season.
The winter athletes gave up so much to have their season. All athletes were required to have weekly tests and do remote learning for the duration of the season. These restrictions, along with the virus itself, have turned many players away. The girls' basketball team had a total of 12 girls who gave their everything to the sport. Each athlete knew that just one positive test from a teammate could result in the end of their season.
Instead, it's 40+ positive tests from kids who didn't even think their decisions could reach this far.
"They're old enough to know better," The Manhasset parents tell me.
News articles starting popping up and I'm just staring, wondering how this was even possible in a town that places so much value on their sports teams. 
"I think the entitlement is shown clearly," A Manhasset student writes, "People here think the world revolves around them and this goes to show it."
Another student says, "Some people are just plain stupid and selfish and they should know better."
Even now, with Friends Academy struggling with our own numbers, it really goes to show how one bad decision can ripple affect the entire school.
I overhear a teacher at Friends calm her students by saying, "Luckily we aren't at Manhasset numbers yet."
I hope this serves as a lesson to students at Manhasset and Friends alike. I'm thankful we haven't had our sports season taken away, but there was a real fear we'd lose it. Everyone's decisions now affect everybody, and we all need to be aware of it.
I mentioned how this isn't the first party that's resulted in positive cases. I just hope it's the last.