A Safe Halloween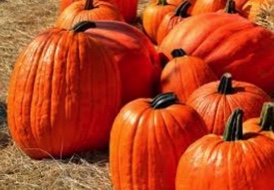 As Halloween arrives, many people will make social plans with their friends, whether that is to attend large parties, dress up, or just hang out in a small group. Although Halloween is portrayed as a childlike holiday that signifies the arrival of the fall season, to many, there are also many negative things that can come out of the 31st if things go sideways. Halloween isn't all sour, but it is not 100% sweet either.
Although Trick-Or-Treating is a child's pastime, the stem of Halloween issues come from this very activity. The idea of knocking on someone's door in return for a treat seems almost innocuous, but not when you don't know on whose door it is your knocking or what they are really giving you. A wrapper doesn't perfectly communicate what lies beneath, even if what is unwrapped appears just fine. Below this you will find a list with types of drugs that are commonly used to disguise candies and an excerpt on how to identify if you have received a compromised treat. 
Laced Candies : 
Marijuana-Laced
Marijuana-laced candies are commonly known as edibles. These types of laced candies are legal in some states, but not all 50. These candies are commonly found laced with both THC and CBD, but the effects of these supplements can have varying effects depending on the concentrations of the active ingredients as well as the strain of marajuana. Marijuana laced treats are often found in the form of cookies, brownies, gummies, or chocolate bars. 
Meth-Laced
Meth-laced candies are not as common as marijuana-laced ones, but there have still been reports of chocolate bars and gummy candies being laced with meth (short for methamphetamine). "A couple in Oregon was hospitalized a few years ago after unknowingly eating their child's meth-laced Halloween candy" (Vertava Health Ohio). This one incident led to the confiscation of meth-laced candies that were being marketed specifically to younger teens and estimated to be worth around one-million dollars all together. The laced candies found included lollipops molded into the shape of popular fictional characters. 
LSD-Laced
A small amount of laced-candies have been found to contain traces of LSD which is a hallucinogenic drug. A man was arrested in Colorado for allegedly mailing LSD-laced chocolate and gummy bears across the country. 
The dangers that come with laced-candies relate back to the fact that this issue is not regulated. Other than THC-laced candies – which are sold through authorized vendors – candy drugs are often created and sold illegally. The harmful effects of laced-candies can vary drastically from one source to the next; even different batches from the same source may be noticeably different. "Another big problem with drug-laced candy is its innocent look." (Vertava Health Ohio). The innocent look of laced-treats relates back to an unsafe Halloween as children may think they are receiving an innocent piece of candy they've seen hundreds of times, but they are actually holding a dangerous substance. 
How to Avoid this :
The Los Angeles Times provides a list of things to do and look out for to make sure your candy is safe to eat
All fruit should be cut and examined.

Homemade treats should come from only someone the children and parents know.

Make sure candy comes in its original, sealed packaging. Anything with holes or that appears tampered with should be discarded.

Look for tell-tale signs that a candy is laced with marijuana.

The packaging may look like a commercial brand candy but the packaging might appear green, a marajuana leaf emblem or the word "medicinal" somewhere on it.

Drinks may also appear similar to sodas like Mountain Dew. 

Marajuana-laced candy includes goldfish and gummy bears. 
Although easily avoidable, laced candies and treats can appear randomly and they are a serious issue. Be sure to look out for the signs listed above and advise others to do the same and you'll be sure to have a safe Halloween. 
View Comments(1)