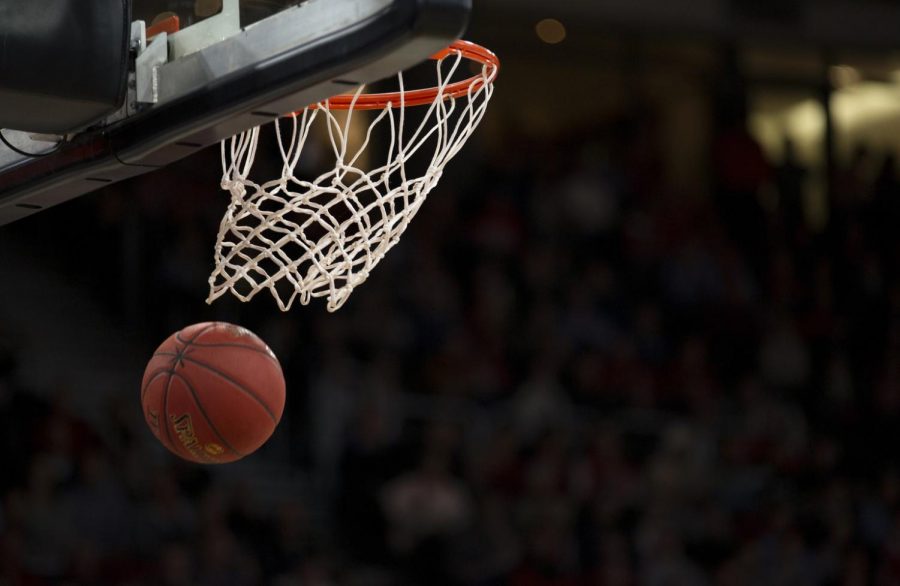 This past Saturday, the Friends Academy Quaker Varsity Basketball team matched up against the Locust Valley Falcons. The game was a nail-biter, going back and forth, and ultimately ending with the home team Quakers prevailing by a score of 37-32. Obviously, this was former star Quaker Teddy Mangiarotti's return to the Quaker Dome. The atmosphere was intense and respectfully rowdy as the FA students really showed up in the student section. When talking with junior captain Aaron Daniels, he attributed much of the teams success to the passionate crowd, "knowing they had our backs meant a lot and gave us an extra burst of energy to play hard (…) for the fans."  
The Quakers knew that the key to the game would be to shut down Teddy, as the previous game against Locust Valley he hit a game winning shot on top of 26 points. Aaron explained the process of shutting down Teddy defensively, "we switched to a different game plan and stuck Billy on him with a diamond zone behind it so we basically double teamed him and had an eye on him the whole time. Also, playing with him for so long helped to know his moves and things like that. He's an amazing player and I love him and he's gonna be very special." Teddy was held to just 10 points, which is well below his season average of 22.4 points per game.
This years' varsity basketball team has faced much adversity. First, with the retirement of Coach Hefele, the team needed to get used to a new coaching style of Coach Johnsen. This loss, along with losing all-county point guard Trayvon Alexander and all-conference guard Teddy Mangiarotti, led to tough season. Aaron complimented his team's fight by saying, "after losing Tray and many others due to unfortunate events, no one had much faith in us and no one really believed in us. But we promise you as a squad, we are here to play and compete no matter who we lost. This is a young group of guys who give it their full heart every single time we step on the court… we hopefully proved to our community that we are still here and FA hoops are still alive."
With the latest win over the previously undefeated number one team in the conference, the Quakers' playoff hopes are still alive. The clincher took place at home versus Clarke on Saturday, February 9th at noon. The team would love another big crowd– Roll Quakers!