Should Religion Have a Place In Education?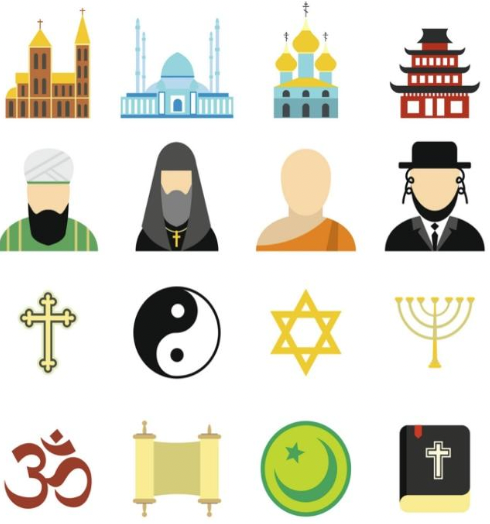 Two weeks ago in Colleyville, Texas, a man knocked on the door of a synagogue during Saturday morning Sabbath services. The rabbi opened the door and welcomed the stranger with a cup of hot tea. Moments later, the man pointed a firearm at the rabbi and other congregants and held them hostage for the next 11 hours until they were able to escape to safety.
A few days later, the FBI officially labeled the incident a hate crime, unfortunately adding to a growing list of incidents in our nation that are rooted in bigotry – be it religious, racial, gender, or ethnic. In fact, a recent report from the FBI shows that 2020 saw the highest number of reported hate crimes in the US in two decades.
All of this has me feeling frustrated, and makes me ponder about intolerance. As students at Friends Academy, we are lucky to attend a school that celebrates diversity and is welcoming of all faiths and cultures. Our school administration has even sent out an email asking families to share important religious and cultural observances and traditions. Not all schoolkids across the nation are as fortunate.
It is hard not to assume that intolerance stems from a lack of education. If we knew more about others' life experiences – if we understood the roots of their beliefs and the origins of their practices – perhaps our world would be kinder and less polarized.
The concept of teaching religion in school, however, is quite complex.
Those in favor believe it is critical for students to understand religion's impact on history, politics, society, and culture so that school kids grow into competent global citizens. Proponents feel that children should know basic religious facts and principles and recognize the diversity that exists within each belief system. They think that this is all important, as long as the purpose is educational rather than personal or devotional.
Those opposed to teaching religion in schools feel that it could lead to a lot of confusion and problems. Teachers might feel uncomfortable educating students about a religion that is opposed to their personal views. And if religion is taught, how can it possibly be done in a manner that is unbiased and unassuming? How can it be done in a way that students won't feel pressured, and where there is respect for each others' beliefs?
These are complicated questions to which I do not have the answers. I simply believe that there needs to be a reset in our current world. Religion is deeply personal and is interpreted differently by many people. It is often passed down in the form of traditions and customs that become comforting, familiar, and part of the fabric of our lives.
So perhaps the first step is a dialogue that begins with this question: "What does religion look like to you? Is it waking up at 3am to catch Santa delivering your presents? Is it devouring your grandma's matzo ball soup and homemade latkes? Is it praying in a mosque, or going to church every Sunday for Mass?" Whatever it may be, we must learn to not only accept, but also embrace our differences.
That is a good place to start. I firmly believe that there needs to be more welcoming of strangers with a cup of tea and a kind heart so we can sit down, have a conversation, and really listen to each other.
Leave a Comment