The 2022 Qatar World Cup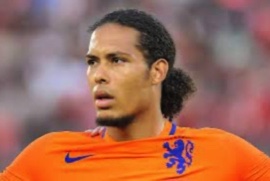 We are a little less than a month away from the biggest sporting event in the world – The 2022 Qatar World Cup begins November 20th. The soccer tournament occurs every four years and will take place this year in the Qatar. Normally, the renown event takes place during the summer, but it will take place this month because of the gruesome heat in the gulf nation. There is an immense amount of controversy surrounding the selection of Qatar as the host country. The country is smaller than Connecticut and has been subject to concerns surrounding human rights abuses in building the infrastructure to host the tournament; Qatar is not known for having a good soccer team either. Nevertheless, the World Cup is estimated to have an incredible 5 billion viewers, which is about two thirds of the world population. The tournament starts with a group stage with 4 teams in each group. The two teams with the most points make it into the knockout stage. Subsequently, the runner ups of each group play the winner of a different group in the round of 16. Finally, it is a traditional single elimination tournament until there is one winner.
Let's take a closer look at each group. 
Group A 
Qatar – They are not expected to make it out of their group, but this well managed team has the potential to make a name for themselves at their first ever World Cup.
Ecuador – Ecuador is a young, tough, gritty squad that could be the tournament's dark horse.  
Senegal – Led by Bayern Munich star, Sadio Mane, Senegal boasts one of their best lineups in recent history and is likely to progress late into the tournament.  
Netherlands – The Dutch have always had an incredible squad, but they have never been able to capitalize at World Cups. Their attack is the weakest it has been this decade, so it is unlikely they will succeed outside the group. 
Group B 
England- England is looking to win their first cup since the 1966 world cup. Their stacked roster was the runner up at the 2020 Euros. They are favorites to win this year's tournament. 
USA- The US is a new youngteam looking to show the progress they have made with their youth. They are not expected to go far, but they definitely have the potential to make it out the group.
Iran- Iran's strength is at the attack, and they are very weak in the midfield. It's possible they could sneak out of the group, but don't count on it.
Wales- Wales is playing their first world cup since 1958. Led by Former Real Madrid legend Gareth Bale, they have high expectations and are favorites to come out of the group with England. 
Group C
Argentina- Argentina are contenders after ending their trophy drought by recently winning the Copa America. They have a very determined squad along with all time great Lionel Messi, so they are expected to come out the top of the group. 
Saudi Arabia – Saudi Arabiadoesn't have much going for them and are in one of the toughest groups. Expect them to make a swift exit out of groups.
Mexico- After being dominated by the USA in recent times, it is a bit worrying for the young Mexico squad. Their manager Tata Martino is on the hot seat, and the tricky group will make getting out of it even tougher. 
Poland- Poland is led by Robert Lewandowski, one of the top of players in the world right now. Although they are lacking in talent besides him, their teamplay has them expected to come out of this group. 
Group D 
France- France's stacked roster look to repeat their success at the 2018 World Cup. The team full of superstars such as Kylian Mbappe and Karim Benzema are definite favorites to win it all.
Denmark- Denmark is a very underrated roster with the likes of Christian Erickson and Kasper Schmeichel. The fan favorites have the potential to make a deep run. 
Tunisia- Tunisia is making their 6th appearance at the world cup. Their tough group makes it seem unlikely that they will survive. 
Australia- Australia is a great fundamental team that deserves to be here, but they lack a superstar to take them out of the group.
Group E 
Spain- Spain has another talented squad. While they are not as good as the 2010 world cup champion squad, they definitely have the pieces to make a deep run.
Germany-  Germany has been very disappointing since their World Cup win in 2014. However, Germany has a very strong roster led by Timo Werner and Joshua Kimmich that could lead them to success and deep run. 
Japan – Japan is a pretty talented team, but they seem to lack the chemistry necessary to get them out of the group against the likes of Germany and Spain
Costa Rica- Costa Rica is in the same boat as Japan. They just don't have a good enough roster to beat the two European powerhouses. 
Group F
Belgium – Belgium has always been a dark horse with some unreal players, but they never seem to deliver. What they lack in defense they easily make up for with their sensational offense with the likes of Kevin De Bruyne and Romelu Lukaku. Belgium definitely can make a deep run as long as they play up to their standards. 
Canada- Canada is a very young team that plays with extreme intensity. It is very possible that the team alongside star player Alfonso Davies can make it out of groups and surprise the world. 
Morocco – Although they are unlikely to make it out of groups, Morocco still poses a threat to other teams. 
Croatia- The unexpected 2018 world cup runner up is unexpected to make a deep run due to their star players such Luka Modric aging. They definitely are able to make it out of the group because they still have a lot of talent. 
Group G
Brazil- Brazil are contenders to win it all with their insanely talented squad. They have so much speed with players such as Neymar Jr and Vinicius Jr. The phenomenal team should have no problem making a deep run.
Serbia- Serbia is a very strong team with lots of technically sound players. They can easily make it out of the group despite its strength. 
Switzerland – Switzerland is a very strong team with an incredible goalie in Yan Sommer. If he plays up to his standards, Switzerland can make a sneaky deep run in the tournament.
Cameroon- Although Cameroon doesn't have any big name players, they are a team that plays with heart and determination. Don't count them out of this group even though they are expected to come last in it. 
Group H 
Portugal- After winning Euro 2016, Portugal cooled off. Now, they are rejuvenated and better than ever. They have so much new talent alongside all time great Ronaldo such as Bernando Silva and Diego Jota. The key to this team is if the defense can perform well. They have Manchester City star and washed up 39 year old Pepe who may prove to be a liability. If they can figure out their defensive issues, Portugal can make a very deep run.
Ghana- This is one of Ghana's weaker squads, so they are not expected to do much. They will be fun to watch due their intensity, but it would be shocking if they made it out of this group.  
Uruguay – Uruguay was not expected to make the world cup, but they pulled it off. Their two stars of the past decade Luis Suarez and Edison Cavani are much older, but they could still prove to be a threat and take this team out of the group. 
South Korea – Led by superstar Heung-Min Son, this South Korea squad has the potential to make it out of groups and shock some teams. As long as Son is performing to his incredible standards, teams can not take South Korea lightly.  
The world cup commences on November 20th at 11:00 AM. The group stage concludes on December 2nd with the knockout stage starting the following day. The tournament runs until December 18th with the final at Lusail Iconic Stadium. You can watch the whole tournament on Fox Sports and the streaming platform Peacock.
View Comments (2)