Queen Elizabeth II's Funeral and her Historic Reign
Perhaps generations in the future, a young pair of ears may eagerly anticipate your answer to the question, "Where were you on the day of Queen Elizabeth II's funeral?" I know my answer to that question: I was home sick from school with my younger sister, and we watched the whole event unfold on the television from the comfort of our own couch.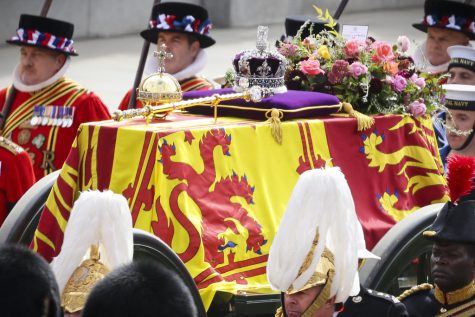 Merely months after the Queen's platinum jubilee, the United Kingdom suffered the devastating loss of their Queen on September 8, 2022. Queen Elizabeth II served as the Queen of the United Kingdom for a staggering length of over 70 years. As one of the longest reigning monarchs of all time, the Queen's time on the throne can be defined as a historical time period itself – a modern Elizabethan era. Since the Queen assumed her title, the world witnessed historical events such as the moon landing, the British invasion, the formation of the European Union, and the creation of the World Wide Web.
Eleven days following the Queen's passing, the funeral service took place. There was no shortage of news anchors reporting on the funeral, including several mainstream platforms such as the BBC, CBS, NBC, ABC, and Fox News. The funeral attracted a massive audience of an estimated four billion viewers, making it the most watched TV event in human history.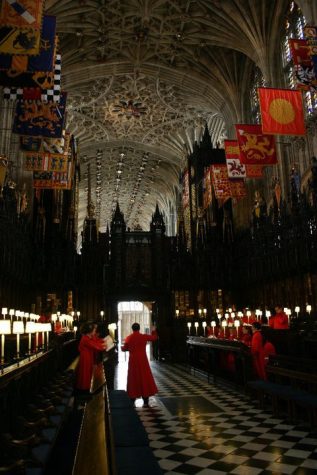 The funeral included a haunting, yet beautiful procession punctuated with a loud eerie bell, the sound of synchronized footsteps created by the hundreds of men accompanying the Queen's coffin, and a chorus of bagpipes. From the handling of the coffin to each guard's stride, every detail was carefully calculated and precisely executed. The procession was followed by a service led by the Dean of Westminster and the Archbishop of Canterbury in the lavish St. George's Chapel. The floors were black and white tiled and either side of the walls were lined with chorus singers or guests of the funeral. After the service, the Queen was taken to the King George VI Memorial Vault to be buried in the Royal Vault along with her parents, husband, and sister. The attention to detail and sheer volume of support for the funeral depicts a conscious nation, devoted to a beautiful culture and traditions.
Leave a Comment