A Call to Action in Lebanon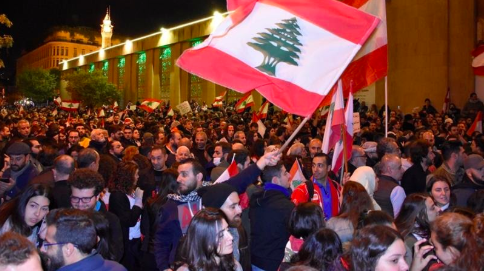 Violent protests erupted in Lebanon on December 15th, where protestors took to the streets of Beirut to make their voices heard about the rising economic inflation and political crisis affecting their country. Many of the protests directly targeted Prime Minister Saad al-Hariri, who insists on forming a cabinet of technocrats (where leaders are selected based on their scientific knowledge), whereas the Lebanese people advocate for a coalition government (when many political parties cooperate to reduce the power of any one party or person). Many protestors were severely injured, and security forces were seen "dragging apparently unconscious protesters on the tarmac". The Lebanese Civil Defence and Red Cross are active in Lebanon during this turbulent time to mitigate the casualties of the protests, transferring injured protestors to hospitals and treating the wounded. 
The brutality and violence in the hands of Lebanese security officials have been uncovered through various social media channels. The advent of this new means of communication and information spreading has led to awareness that would not otherwise be shared or acquired by people in America and around the world. While more active forces and intervention are needed to settle the tension and resolve the economic issues, this social media awareness inspires a call to action that spreads further than the borders of Lebanon.
Leave a Comment