Sustainability Strikes FA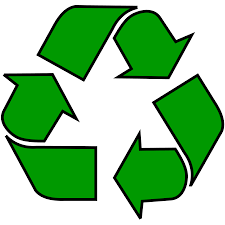 "Reduce. Reuse. Recycle." Most teachers and students can easily recite and promote this catchy phrase; however, how many of us really separate our trash from our recycling? And if we do recycle, where does it all go after our bins are filled at FA?
Here, at Friends Academy, we have multiple streams of recycling. This includes cardboard, plastics, and paper. Most of our cardboard comes from the kitchen where there are stacks of empty food boxes and daily trash piles of cardboard plates and bowls. The second stream of recycling, plastic, usually consists of water bottles and other lunchroom bottles. The last material, paper, comes from misprinted sheets of paper and paper shredders. As you may see in the hallways, each material, including trash, is placed into its own separate bin.
Mr. Semlies, the Director of Facilities at Friends Academy, claimed "a lot of people expect if we have garbage cans for garbage and recycling cans for recycling… that we keep them separate." However, despite popular belief, our trash and recycling are mixed into one dumpster. Even though they are mixed, it is just as effective since they remain in their separate bags. The bags within our dumpsters are then sent out to a company, National Waste, located in Baywood, Long Island. Workers at National Waste then sort and separate trash from recycling by hand. "They don't get it 100% perfect, but they do get a lot of what is recyclable," explained Mr. Semlies. 
At Friends, there are a variety of approaches when it comes to separating trash from recycling. "Honestly, I usually just throw everything in the trash. If there is a bin there, then yes, I recycle. I'm not going to hunt for a blue bin," said Mary Droeche, a junior at Friends Academy. 
Some other students, such as junior Jack Towse, claimed that they do try to utilize our bins when they can: "I do recycle paper, cardboard, cans, and bottles. In the lunchroom, I recycle in the bins," Jack explained. 
While efforts to recycle lunchroom waste remains a mixed bag, one form of recycling that most FA students utilize is the use of single-use water bottles. Mr. Semlies stated that since 2011 (when he started to work at FA), we have diminished the use of plastic water bottles immensely by replacing them with reusable ones. The increased popularity of hydro flasks and Swell bottles has enticed more students to place a reusable water bottle in their backpack pocket, not a plastic one. The rise of the "vsco girl" (usually beachy, teen girls associated with scrunchies, hydro flasks, and baggy tee shirts) has helped create a notion that sustainability is trendy. It has encouraged students to use water bottles as more of a fashion statement to become a "vsco girl". Colorful stickers and homemade paint jobs of waves and galaxies are just some of the ways students have expressed themselves through the customization of their reusable water bottles. 
        "We are in a culture in a habit of using reusable bottles," Mr. Semlies stated.  
 Even though most of our plastics and cardboard is recycled, there is still a lot of food waste produced from our cafeteria that remains as waste. In 1993, NYC founded the New York City Compost Project which has become the largest compost company in the country. They compost or "recycle" food waste by turning it into essential components of soil that can be reused by plants. NYC residents, including 230 school buildings, compost about five percent of their total food waste sent to landfills. Despite this, composting is not promoted and utilized nearly as much on Long Island, especially within schools. In hopes to reverse this and better our community, Mr. Semlies aims to establish some form of composting at Friends. Doing so would allow us to further improve our waste production here at FA. As he stated, "food waste composting would be the next best step for us". 
Leave a Comment