A Welcoming Community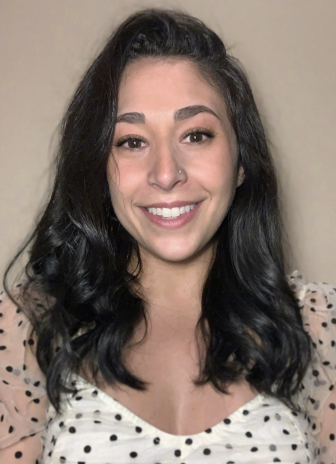 Friends Academy has undergone many changes over the past few years, from transitions to remote learning and back again, to staff changes. This year saw many new educators join our community. Being new to Friends Academy myself, I was interested to learn more about how a new staff member experienced the transition and what our community does to make them feel welcome. I spoke with Alana Mercante, who recently joined the Friends community after working as an admissions counselor for New York Institute of Technology. 
Ms. Mercante is the 9th and 10th grade academic counselor, which as, she explained, requires her to, "work with freshmen and sophomores to make any scheduling changes and make sure that students are on-track to meet their graduation requirements, including for technology and art." She also assists the College Office, hosting visits from college admissions representatives and helping students with their college applications and essays. This October, she hosted the PSAT for grades 10 and 11. 
Curious to know what stands out about Friends to a faculty member, I asked Ms. Mercante what motivated her to take a job here. Friends' Quaker values was something that she emphasized, saying, "it's rare to see a school that is guided by principles that hold their students to a higher standard of equity and inclusion." Teachers at Friends are constantly doing their best to make learning here a comfortable and safe place for students. When taking the position, Ms. Mercante saw a golden opportunity to make an impact and help students grow into one day becoming mature adults with strong values. 
When asked about what the Friends community has done to help her feel welcome, Ms. Mercante touched on many aspects that caused her to have a smooth transition into a happy and healthy work environment. She noted how the faculty has helped her, describing, "From being invited to eat lunch with people, to warm and genuine greetings across campus I have felt very welcomed by everyone and grateful for the inclusive environment here at FA." She additionally portrayed how students have helped her as well through her emphasis on how she
has enjoyed her advisory. She describes this experience as, "a wonderful, unique opportunity to get this connection with the students and I'm grateful to be a part of it." 
Interviewing Ms. Mercante spoke measures to the community we value at Friends Academy. In her own words, "The connection people have with this community is not something you get to witness or be a part of in every school". These connections we all share within the community will last a lifetime, but they all start with simple acts of welcoming towards those who are new.

Leave a Comment