Are Movie Theaters a Thing of the Past?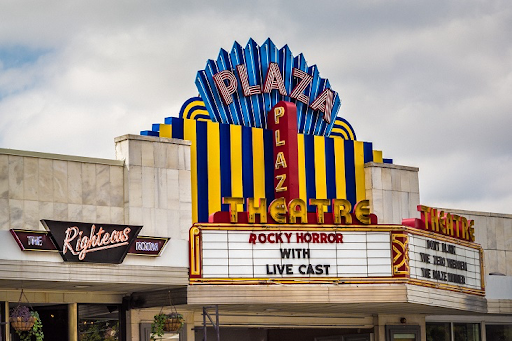 The movie theater experience is unlike any other. Unfortunately movie theaters are a dying breed that may not be around for much longer. An article by Sarah Whitten for CNBC in late 2020 stated that "three publicly traded movie theater chains reported more than 1 billion in losses in the third quarter, and there doesn't appear to be an immediate end in sight". Also earlier this year AMC, one of if not the biggest movie theater chain having 1,000 theaters and over 11,000 screens world wide before the pandemic, was speculated to file for Chapter 11 bankruptcy. 
This of course is a result of the Coronavirus pandemic and the rise of streaming services. Nelson Grandis reported that streaming service subscriptions grew 50% in 2020. He also reported that "In a recent survey of 20,398 US adults by What If Media Group, 20% of the respondents said that they have no intention to return to movie theaters  once covid-19 vaccines are widely available". In response to this survey, Jordan Cohen, the What If Media Groups CMO, stated "Our survey results reflect that while demand for movie theater attendance is there, the pandemic has, for at least some Americans, perhaps forever changed the way they prefer to consume content, similar to what we have seen with the exception of the shift to ecommerce". 
Brandon Katz reported that the Box office has not rebounded as quickly as the national economy with Domestic ticket sales in 2021 being 38% behind the same span in 2020. He also reported that "This inconsistency is an added incentive for studios to hustle certain films into their streaming libraries".  There is hope though, last month the blockbuster Shang-Chi released, raking in 71.4 million dollars in the U.S and Canada which is a labor day weekend record. Ann Sarnoff, the Warner Media CFO, also recently stated that the most recent James Bond "did attract an over-35 audience; that's a good sign," Sarnoff told the summit on Tuesday. "I know for a lot of my friends it was the first time they went back to the theater this past weekend." 
I recently interviewed some FA students and all of them said that they had either been to a movie theater during the pandemic, or they would be comfortable going to a movie theater now. Freshman Aislan Frazer stated "you know even though you eat snacks and stuff at the movies, everyone keeps their masks on from what I can see, and people are safe. Even without covid people space out with their group". Freshman Andrew Yang stated "with social distancing, and masks on, it's not that dangerous going to movie theaters".  Overall despite movie theaters shortcomings in the past year, it looks like they may be making a comeback. Many people recognize the movie theater experience as one of a kind, and feel that it can not be replicated by watching a movie on your phone.
Leave a Comment