November Bookmarks
Books hold a great deal of importance for many of us. We use them as portals to escape to another world when we need a break from our own. Books act as windows to peer into another's life, only for the glass  to faintly reflect our own faces back at us. No matter how fantastic the setting, or outlandish the events, the tales we read always have relevance and meaning  in our lives, no matter how stark the contrast between their story and ours. Below are the reasons why Friends Academy community members love their favorite books.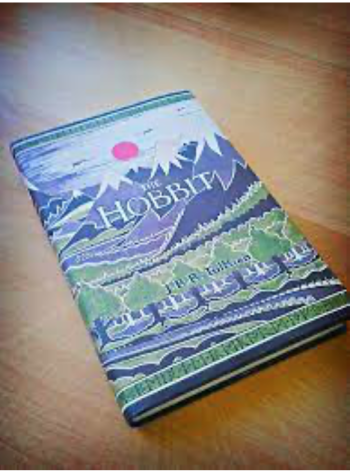 The alluring  fantasy setting of The Hobbit by J. R. R. Tolkien is what draws readers in and Mr. Hoenzch, one of our Kumar Wang librarians, finds that that is exactly what he likes about the novel.  The book opens, "In a hole in the ground there lived a hobbit." The hobbit in question is Bilbo Baggins, who is asked to help burgle a dragon and high jinks ensues. It's an exciting story, and Tolkien's expansive world building and creation of Middle Earth's environment and its inhabitants adds a rich layer of detail into which the reader can sink. 
While some prefer escaping to a fictitious realm, others such as Dr. Davison, the upper school Latin teacher, are much more intrigued by chilling accounts of real life atrocities. In Cold Blood by Truman Capote is about the murder of four members of a Kansas family committed in 1959.  Dr. Davison is especially drawn to the compelling background of the crime, but additionally the way the book is written. While it is a work of non-fiction the story is told with an alternating narrative, focusing on different aspects of the murders and their aftermath, which gives it the same page-turning feel as  long anticipated thriller.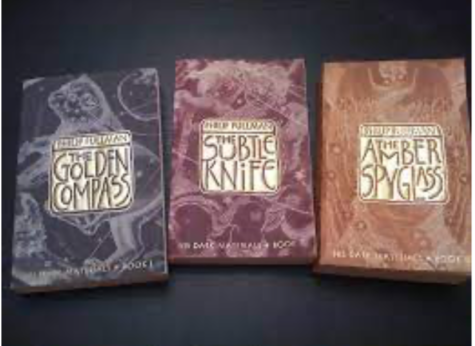 The His Dark Materials series is not only a tale of an exciting fantasy adventure, one girl's quest into a perilous realm to rescue her friend from a band of child snatching monsters, but also one of friendship. Amanda Fisk, one of our visual arts teachers, loves that it is relatable, as it explores the importance of  accepting yourself. This series touches on what it's like to figure out who you are, and have the confidence to embrace and stay true to that. Phillip Pullman fabricates a bildungsroman, a coming of age tale, that most everybody can connect to, and sets it in a compelling fantasy realm with tense conflicts.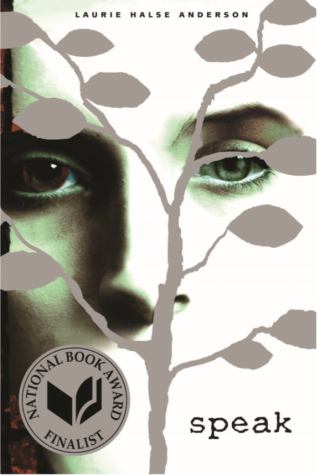 Some narratives are written in such a way that beckons us to read them. Laurie Halse Anderson's Speak is one of them. Marina Krichmar, a ninth-grade student, finds the way the novel tells the story of a victim of sexual assault is different from how other stories tackle the topic. A thirteen year old girl is assaulted just before her freshman year of high school. Speak is told from her perspective,  giving an emotional insight into how she is dealing with the situation. The protagonist tells of her trauma in a vague manner, showing her vulnerability in a truly compelling way. 
(Photo Credit; https://us.macmillan.com/books/9780312674397/speak)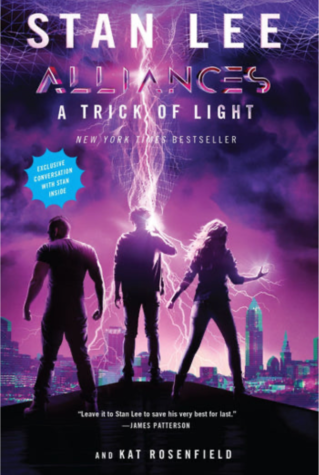 Sometimes the fantastical elements of a story make it feel too artificial, but Taylor Fernandez's favorite book, Stan Lee and Kat Rosenfield's  A Trick of Light,  blends the two seamlessly. The characters have lived different lives, but that are brought together with one aspect of their identity. They're both superheroes, one with recently gained powers, and the other born with them, and it's up to them to keep the world from falling into the wrong hands. The characters' superhuman abilities integrate into the familiar society, and the tensions established create a believable fantasy adventure. 
(Photo Credit: https://www.harpercollins.com/products/a-trick-of-light-stan-leekat-rosenfield?variant=39935390908450)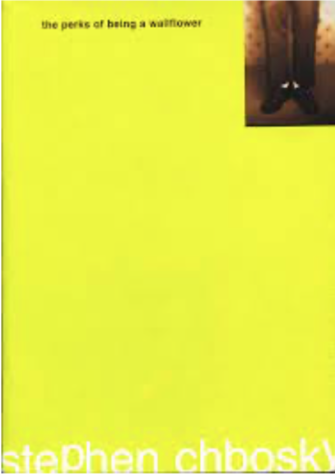 People are drawn to stories because we can relate to them, but they occasionally become more relevant as we experience more of life. A senior, Theioni Hiotis read Stephen Chbosky's The Perks of Being A Wallflower her freshman year. The main character, Charlie is a freshman, coping with the suicide of his only friend while struggling to find his place in a new community.  She finds that she can connect  to the story more now and she can look back on it in a good light. It is a classic coming of age story that so many people can relate to.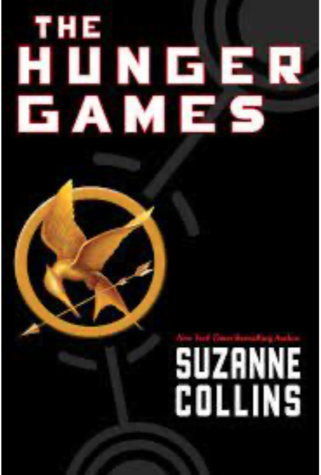 Skylar Greenspan, an eighth grade student, is partial to Suzanne Collin's widely popular young adult (YA)  dystopian trilogy, The Hunger Games. The society  created in the novel fits many YA sci-fi tropes, but explores the shortcomings of human nature in a fresh light. Twenty-four teenagers are selected from twelve different districts, one boy and one girl, to fight to the death on television.  Skylar  loves the way the conflicts are extremely tense, and keep you guessing what's going to happen. 
Check back in December for more recommendations from the community!
Leave a Comment