Jamal Khashoggi's Death: A Brutal Assault on Journalism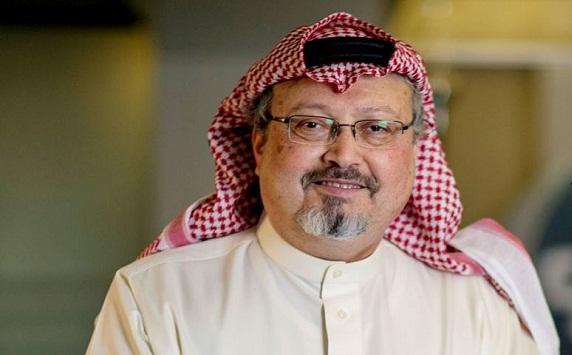 It took Saudi Arabia's monarchy seventeen days to start revealing the truth about what happened to journalist Jamal Khashoggi on October 2nd, 2018. That is over two whole weeks, adding  up to 408 hours. A lot can happen in 408 hours.
The mystery has caused a lot of people to want to know the truth about the famous journalist who led us to the interior of the corrupt Turkish government. The story finally ends with the Saudi government publicizing the story, claiming that Jamal Khashoggi did die in an altercation inside the Saudi consulate in Istanbul, Turkey. However, we'll never really know the fate of the acclaimed journalist Khashoggi and what occurred in the time he was missing.
Jamal Khashoggi is a well-known journalist that covered major stories around the Middle East, including that of the Soviet Invasion of Afghanistan and the rise of Osama Bin Laden. Khashoggi was at the Saudi consulate because he was getting a document that certified a divorce with his ex-wife. However, he was told to revisit the consulate on October 2nd to rearrange the details of the document. Khashoggi entered the consulate and never came out. The CCTV film shows the reporter entering the building around 1:30 pm, with his fiancee waiting for him.
At first, Saudi Arabia denied any knowledge of what happened to the reporter and all reports of Khashoggi's death were "completely false and baseless." Finally, a television report said that the journalist had "died in a fight with the consulate." However, there is speculation of Khashoggi's death, as some have said that he was strangled to death in a "rogue operation." Authorities in Saudi Arabia have arrested 18 Saudi Arabians as a result of the reporter's death.
So now, having seen the Saudi side of things, consider the Turkish side of things. The Turkish chief prosecutor for the case, Irfan Fidan, says that Khashoggi was strangled as soon as he entered the building, and that his remains were "cut into pieces" in order to discard evidence. However, Khashoggi's body has not been found, and many experts doubt it will ever be found. There is no evidence for or against Fidan's claim.
While we may not find out the details of Khashoggi's murder in his own consulate, we do know that this attack affected innocent lives like those Khashoggi and his family, and it shows us that injustices like this still happen in parts of the world less fortunate than ours.
Leave a Comment