FAmily Night
A celebration of where we come from and how we connect, the inaugural FAmily night hosted by the Diversity Committee was undoubtedly a success and a tradition that will continue on for years to come.
On January 24th, under the leadership of Miss Camille Simone (Dean of Equity and Inclusion), the Upper School Diversity Committee hosted a night to remember– Friends Academy's first FAmily night. The night was a multisensory event filled with food, music, laughter, and friendships.
The Dolan Center Atrium was completely transformed for the night, with gorgeous papel picado strung up wall to wall, an incredible assortment of traditional dishes laid out, and a stage right in the heart of it all. Kicking off the night was a student flamenco performance choreographed by Yoaldri Messina, and from there the event took off.
Over the course of the night, the attendees were introduced to some of the important people working hard to recognize and celebrate diversity in the community. Seventh grade Diversity leader Valerie Volcy shared her goals for the Middle School club, explaining how "[our] goal is to make everyone in our Middle School feel included and welcomed. [We] hope that people learn [from FAmily night] that there are many backgrounds and lifestyles within our school."
Not only were key members of the Diversity Committee in attendance, but Upper School W.A.T.C.H. was also a driving force of the night. Senior leaders Serena Biondi, Gail Saez-Hall, and Kelsey O'Sullivan set up a table to share their goals and mission as a committee as well as to raise funds for future charitable projects.
Laid out on the perimeter of the staircase was an unbelievable spread of dishes, an olfactory and gustatory delight. Not only could the nearly 200 guests in attendance taste the food, but because of the accompaniment of a descriptive placard with each dish, they could learn about its history and the family that prepared it. In my opinion, the two stand-out dishes of the night were the Portuguese Ricois de Camarão and the Persian Shole Zard. Having dishes from such varied cultures all on the same plate is a great way to be introduced to new countries and stories. Overall, there was no shortage of food. From dumplings, to shepherds pie, to risotto, you could travel the globe all on one plate.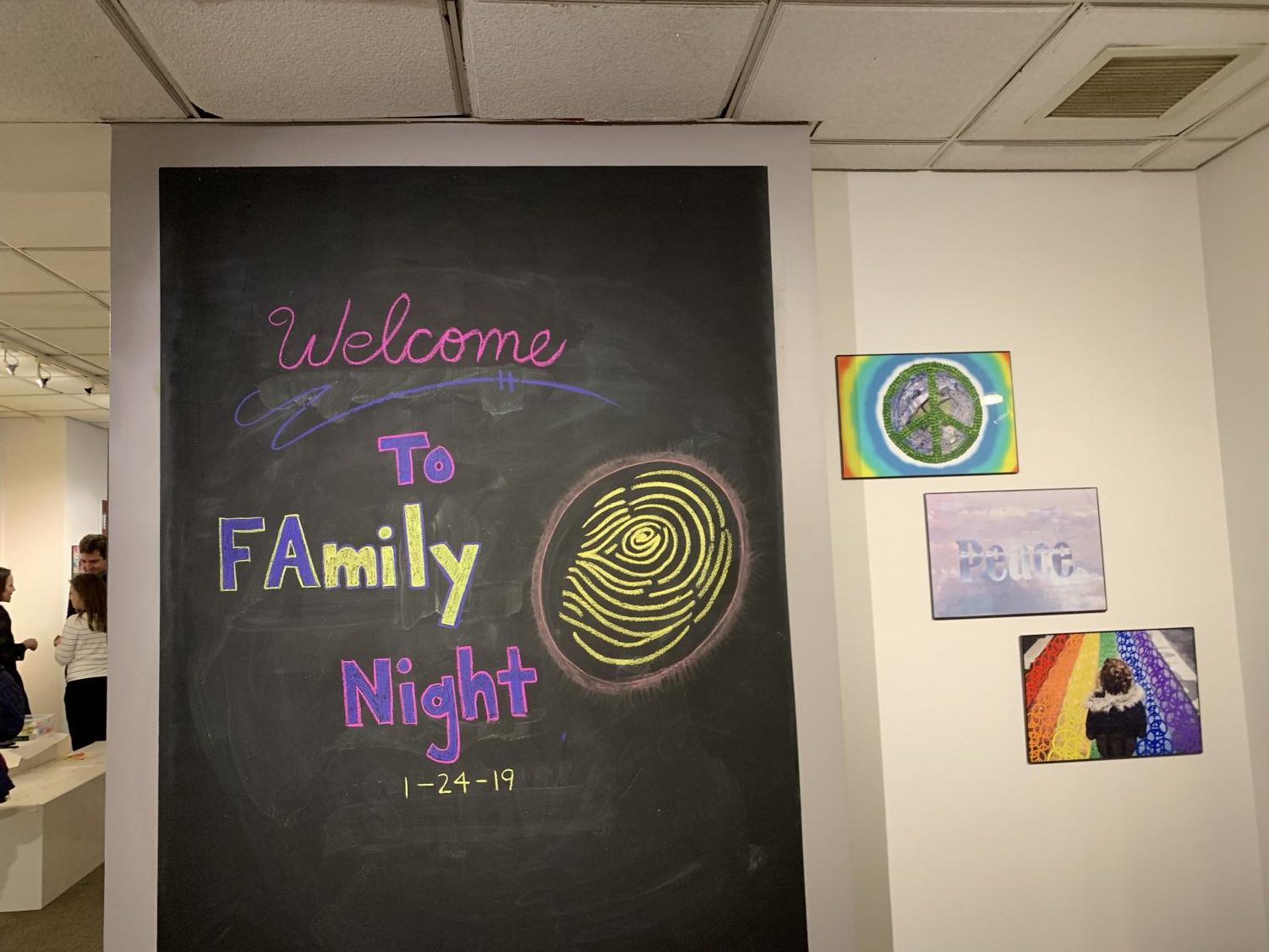 Art is often a defining factor in a culture or lived experience, and FAmily night did not disappoint when it came time to visit the art gallery. The fifth grade art and community class spent many hours working on an interactive exhibit that created a space for the unique voices of our school. Aside from the beautiful gallery exhibit, there were some beautiful performances scattered throughout the night, with an absolutely breathtaking duet sung by Brianna Taylor and Kyla Raine, finishing off the celebration.
Perhaps the most exciting part of FAmily night was the people in attendance. Looking out over the atrium, it was amazing to see all of the diverse members of the community coming together for such a special night. Treasurer of Upper School Diversity, Joe Horne, shared his thoughts on the night saying, "it's great to see the people who usually wouldn't hang out in school come together and find out that we have so much in common."