How Dandruff Can Lead to Crohn's Cure
The Intro
Crohn's disease is an inflammatory bowel disease (IBD) that causes inflammation of the digestive tract. Symptoms can include abdominal pain, malnutrition, stunted growth, and on the more gross side, diarrhea. There is no known cure for the condition, but a research team under David Underhill, "research chair for inflammatory bowel diseases at Cedars-Sinai Medical Center in Los Angeles," has made a promising discovery in the gut microbiome. The researchers' observations involve a microfungus present in and on our bodies, but before we unpack their findings, let's figure out why on earth there are fungi inside our bodies and how all this relates back to dandruff!
The Mycobiome
There is a vast array of microbes that make their home in and around our person. This collection of organisms is known as the microbiome. While our microbiome consists of thousands of different microbial species, a whopping "99.9% of the total number of microbial cells belong to only a few species." That other 0.1% of microbes is known as the "rare biosphere," and within this diverse collection of organisms lies the mycobiome, the assortment of microscopic fungi that inhabit each and every one of us. While the microbiome has received lots of attention, especially in our gut area, research on the mycobiome's effects on the human body is just beginning. Underhill's team's discovery gives us a glimpse into just how impactful these relatively rare organisms can be.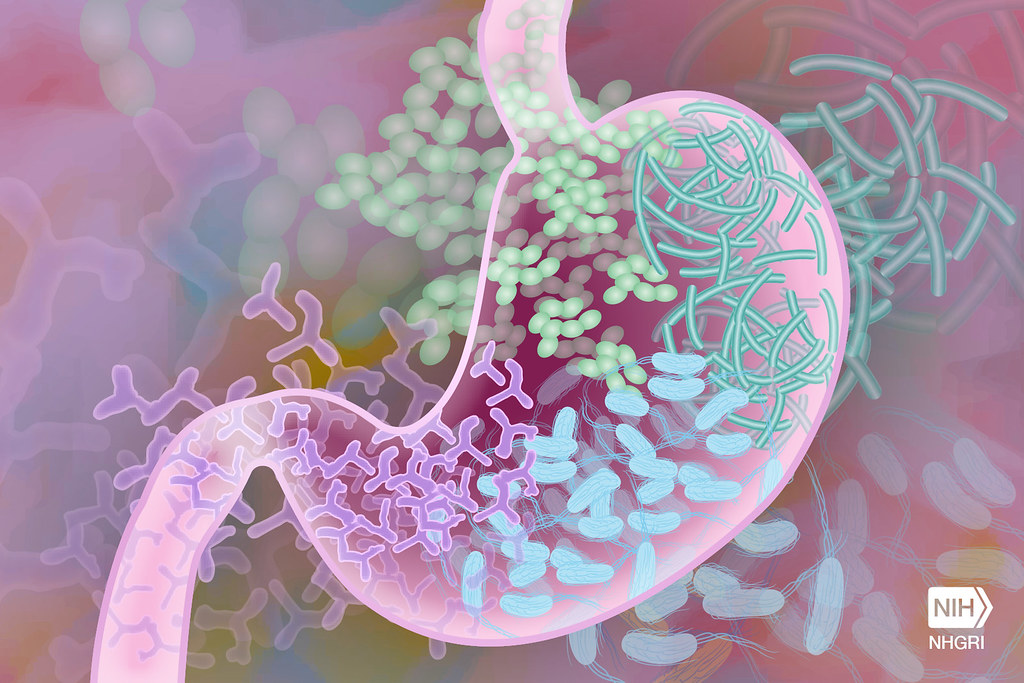 Here's a visual representation of our gut microbiome. It contains both helpful and harmful organisms that inhabit our stomach and digestive tract.
The Dandruff
So, what does dandruff from our scalp have to do with fungi in our gut, and how does all this involve Crohn's disease? Underhill and his researchers studied Malassezia, a fungus pretty much omnipresent in and around our bodies. It's been known that a concentration of Malassezia on our scalps causes irritation that leads to dandruff. However, this fungus also inhabits our digestive tract. The research team found that "people with Crohn's had high concentrations of Malassezia on their intestine walls, while healthy patients had almost none. The researchers then demonstrated that simply adding this type of fungi to the gut — at least in mice — was enough to exacerbate the inflammation seen in Crohn's." Therefore, the same fungal substance that can cause minor dandruff may also be heavily responsible for a serious IBD that affects about 780,00 Americans.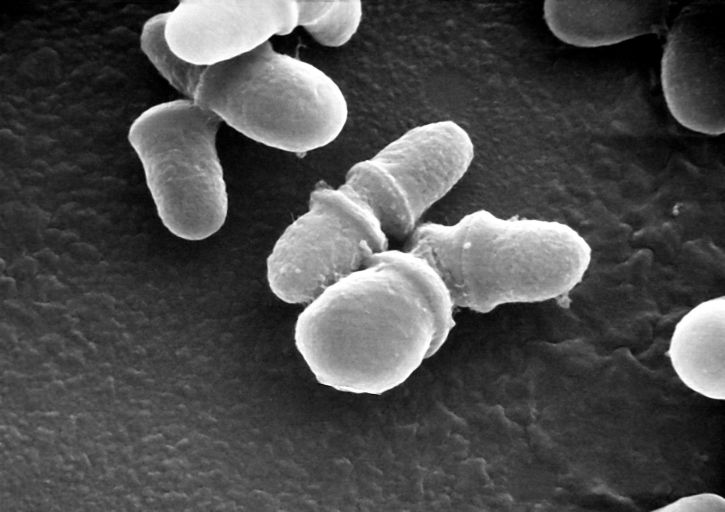 Pictured above are the microscopic Malassezia spores found in our digestive tract and on our scalp.
The Significance
Even though some patients may achieve permanent remission, as we noted before, there is not yet an established cure for Crohn's disease. However, Underhill's team's study raises some questions that could help shape the future of IBD medical development. Could the current expensive, 60% effective anti-inflammatory medicine be replaced with simple antifungal drugs? If we prove that reducing fungus reduces intestinal inflammation, then antifungal Crohn's cures could be accessible and affordable for thousands of people! In 5th grade, I was diagnosed with Crohn's, and while my condition has improved, it's far from cured. I also doubt that I'm the only one here at Friends Academy that has this disease. It's exciting to hear about new discoveries that could lead to advances in treatment to help people like myself in our community. Underhill's team and another team of researchers in Montreal have already begun clinical trials with antifungal drugs, so depending on their results, we may be one step closer to curing Crohn's and other inflammatory bowel diseases alike!
Leave a Comment