Upcoming Winter Season Expectations / What To Look Out For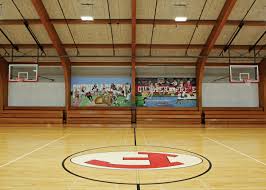 As the winter season approaches at FA, there are many things to expect from our teams and athletes. I interviewed Al Quackenbush, the head sports director at FA, to get a sneak peak into the upcoming season. 
My first question I asked was: "what do you expect to see from our FA teams this Winter season and how will it differ from last season?". He responded by saying how he expects every team competing this year to come out with high intensity. Along with this, he also touched on the point that starting this year, FA will be launching a new Girls Hockey team! Mr. Quackenbush also is expecting this team to grow and build a strong foundation, which will hopefully result in a varsity team for years to come.
The second question that was proposed was, "Is there one sport that will take the FA community by surprise?" Mr. Quackenbush says that as of now, the room for success is wide open. Any team can steal the show. He concluded by saying how every team has a fighting spirit to play for the respect of the FA community. He is also certain that all teams are open to growth and major success in the future. 
Finally, the last question that was put forward was, "What do you ask of our FA community relating to spirit?" He expressed that he has a lot of faith in the FA community to come out and support our athletes. He said that all Quaker teams compete with sportsmanship and always play the game with much respect for the opposing side. In conclusion, he added that our teams "spirited competition and support is what exemplifies the high level of character that our FA community is known for." This really sets the foundation for what FA sports are built on: trust, honesty, and support. 
With the Winter season just on the horizon, our community is eager to see what the teams of FA can bring to the table. The faith in our teams is strong, and our expectations are high for the upcoming season.
Leave a Comment